Beacon of Certainty Easter Retreat
Crestone, Colorado
April 13-22, 2017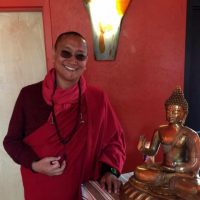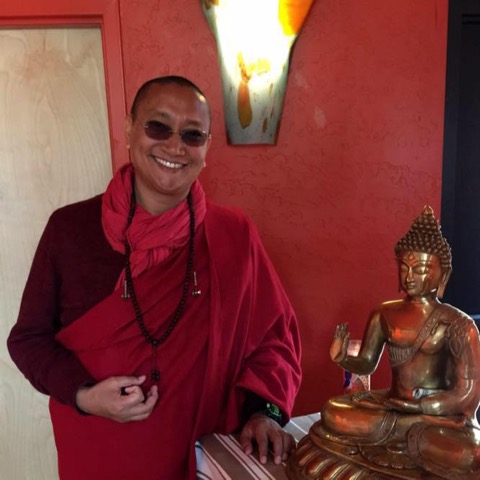 The annual E-Vam Buddhist Institute retreat is an opportunity to join together in community, study and meditation practise. In 2016 we relocated the annual E-Vam retreat to Crestone Colorado as E-Vam has land in that area. We are in the early stages of following the late Traleg Kyabgon Rinpoche IX's vision to build a hermitage in Crestone to be known as Shogam Hermitage. It is also an opportunity to celebrate together the recognition of the incarnation, Traleg Yangsi Rinpoche, discovered in Tibet in July 2015. In the study component we will have teachings from the text by Mipham Rinpoche, Beacon of Certainty, given by Venerable Khenpo Lopzang Tenzin.
The retreat will have a daily schedule that will also include: Guided meditation sessions; Puja practise (religious chanting and ritual instruction); Gentle yoga and pranayama sessions; Visiting the E-Vam retreat land in Crestone. These visits may also include some Karma Yoga such as creating rock piles to be used in the construction of the hermitage (optional activity).
Full Retreat Cost: Non-member
Full Retreat Cost: Member
Partial Retreat: Non-member
PAYMENT REQUIRED IN ADVANCE TO RESERVE YOUR PLACE
Full payment is required by Early April 2017.
For attendees coming from overseas, the cost of retreat is in US dollars
PART TIME ATTENDEES
We hope you can attend the full retreat, if however you can only come for part of the Retreat you are still very welcome. In this instance there is a daily rate $130 for non-members and $100 for members. These rates include all aspects of retreat, teachings, food, accommodation etc.
By check:
E-Vam Buddhist Institute
C/o Joyce Isabelle
69 South Centre Street
South Orange NJ 07079 USA